| | |
| --- | --- |
| | Hempstead |
Roy Family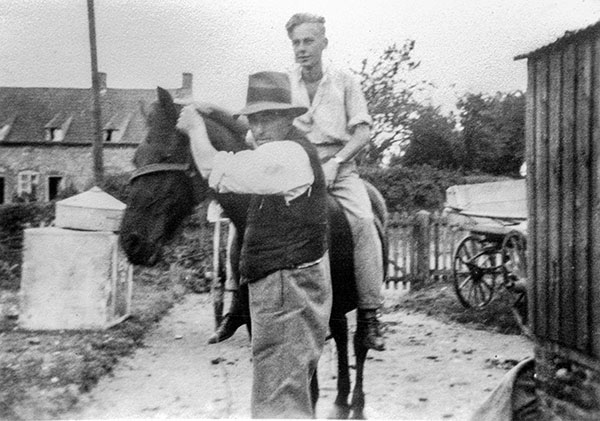 Albert James Roy (1888-1969) with his son Jack Roy (1913-1988)
bringing a horse in for shoeing - c.1933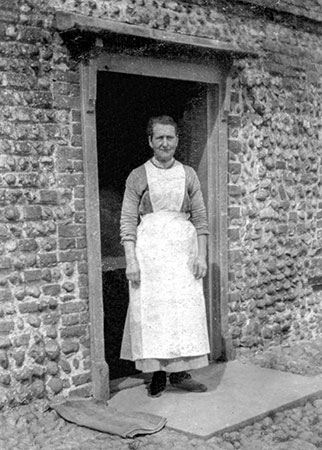 Sarah Roy (
née
Grand 1868-1951) at the entrance of
Church Farm
- c.1929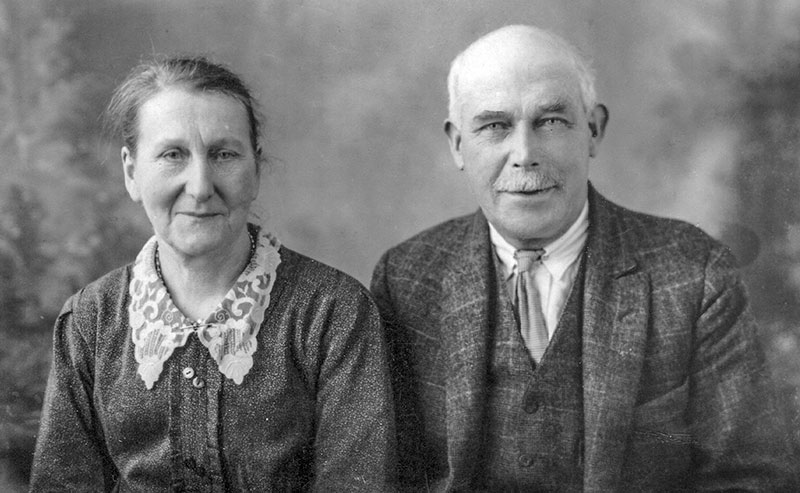 Sarah (
née
Grand) and Alfred Roy - c.1940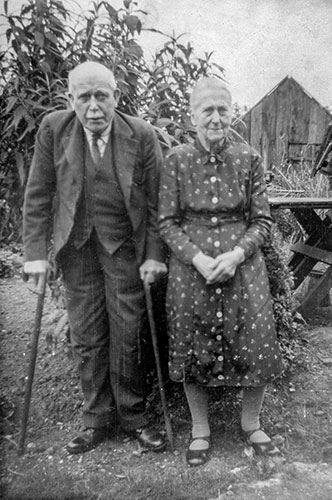 Sarah (
née
Grand) and Alfred Roy - c.1950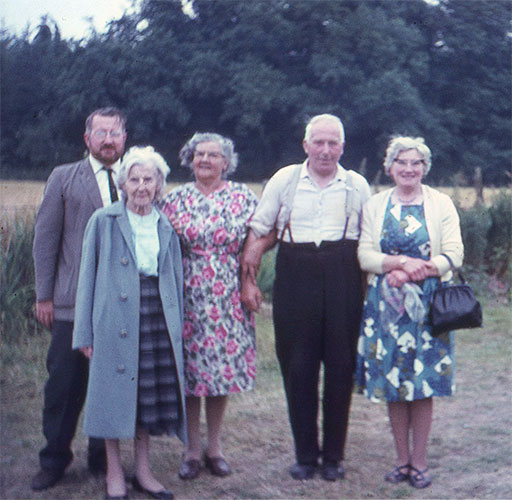 left to right - Alfred Fowle (Anna Althea's son 1921-1988)
Alfred's mum Anna Althea Fowle
(née
Allard 1889-1970)
Ida Roy
(née
Bumfrey 1896-1992) husband Ernest Roy (1902-1990)
and Alfred's sister Claudine (1916-1998)
Anna Althea Allard was Sarah Grand's daughter by her first marriage to William Allard. Ernest Roy was Sarah's son by her second marriage to Alfred Roy. Anna Althea married Francis Claude Fowle. Alfred Cornelius and Claudine Elizabeth were their children.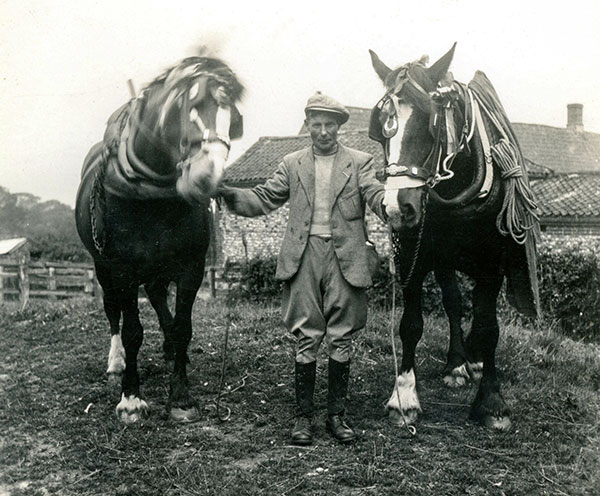 Arthur George (Joe) Roy with friends at Green Farm, where he worked as Horseman
Joe was living with his wife Edith in Chapel Lane - c.1939
The
Fowle
and Roy families became connected when Alfred Roy's (1870-1953) stepdaughter Anna Althea (1889-1970) married Francis Claude Fowle (1890-1980)
Census 1921:
Chrisannie Roy (78)
Alfred Roy (50) b.Stanfield
Arthur George Roy (48) b.Stanfield
Albert James Roy (33) b.Stanfield
Charles John Roy (26)
George Alfred Roy (25)
Ernest Victor Roy (19)
Florence May Roy (55)
Jack Roy (8)
George James Roy (4)
Census 1921:
Sarah Elizabeth Roy (58) b.Baconsthorpe
Lily Roy (33) b.Oulton
James Lawrence Roy (23)
Winifred Mary Roy (10)
There was a Billy Roy who sadly committed suicide by shooting during the 1930's. This was apparently over a young lady who had gone to a dance with another man, instead of Billy.
If you have any memories, anecdotes or photos please let us know and we may be able to use them to update the site.

Please or telephone 07836 675369



Website copyright © Jonathan Neville 2022